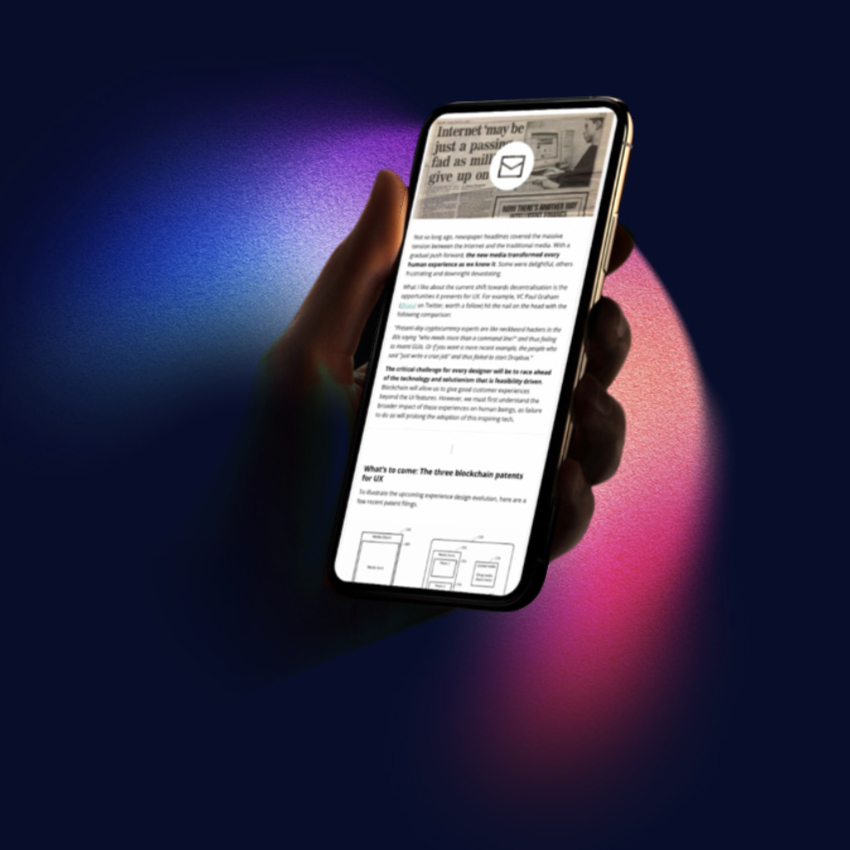 Experience Designed Newsletter is a forward-thinking, humanity-centred newsletter
that explores convergent themes in strategy, design and technology.
📎 Exactly twice every month, you will receive a short-to-medium form list of 5 big items you should know about. They could range from the latest news and innovation in tech, research and learnings from the past, as well as speculative future elements that made me ponder.
📎 You will also get a roundup of featured vaexperience content that you might have missed.
It's free, no catch, and you can unsubscribe anytime.
---
What our readers say

"One of a few newsletters I actually look forward to receiving. "
"I like how Vy builds the story through different snippets, links, videos and research studies. The newsletter covers all angles…"
"Simply brilliant.
Always has me reading start to finish and finding something new."