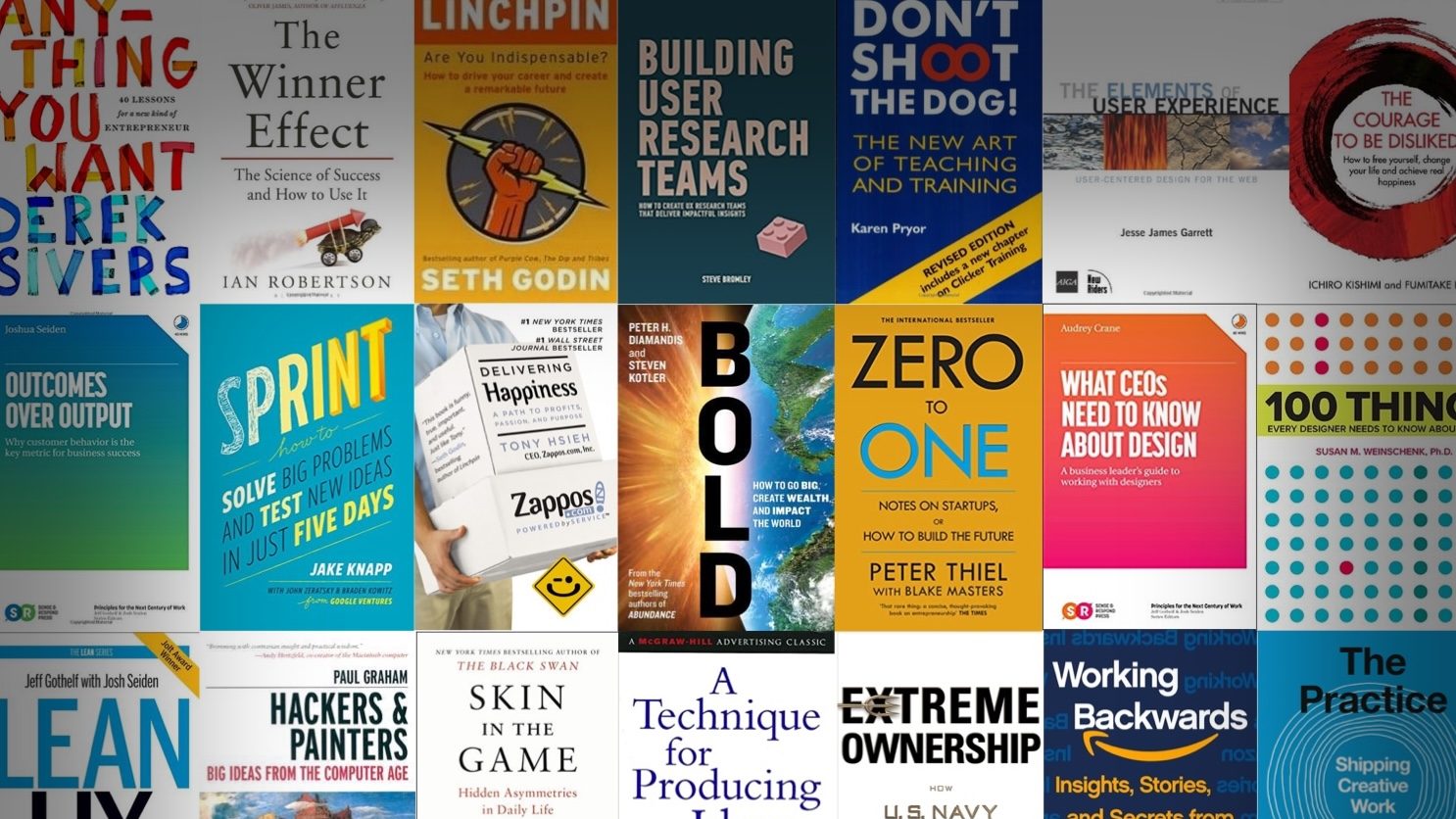 It takes mentorship, time and experience to grow into a people manager or UX design leader. You don't always need a mentor; books are a great option for efficient self-mentorship. The right pick at the right time can sometimes provide 10x the value of an actual mentor-mentee relationship.
Think about it – a book can summarise someone's decades of life experience in a way you can consume in days.
In this video, I share 10+ that have been transformative for my own development into a UX design leader. Many of these picks might surprise you–they're not the typical 'bubblegum' recommendations that designers call out.
Leadership books mentioned
For full disclosure: I'll receive a cent or two from each of the books purchased.
As always, not all of these books might be useful to you. I believe that our context and needs at the time shape what we get out of each book, so your mileage may vary with each of these recommendations. That said, most of the picks in this particular video are evergreen recommendations that can apply to any time in your life.